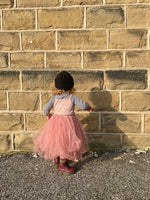 Shop Notafictionalmum
Hello & a huge, massive welcome! Shop Notafictionalmum was founded for ALL families giving – adoptive, blended, LGBTQ+, generally beautiful - somewhere to call home!
Most products can be personalised - just drop us a line.
We are a small business built on love and strive for inclusivity for all families. With a strong community focus most designs have been requested or created by those members. Please take what you like here and leave the rest. This is an incluisve space ensuring items are provided for those that want them.
5% of all Notafictionalmum sales profits will be donated to Barnardo's UK.
Our clothing is designed for mini trailblazers, brave, bold little ones and inspiring families everywhere.
No robots here! Every garment is carefully handstamped and packaged with love.
Our Barnardo's promise
10% of all sales profits from Notafictionalmum will go to Barnardo's so that we can support the wonderful work they do for children & families across the UK. Without these guys, I would never have fulfilled my dream of becoming a mother.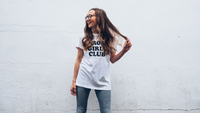 Meet the team
Working alongside NFM our super talented greeting card designer @samanthakingdesigns. All designs are commissioned exclusively to notafictionalmum.